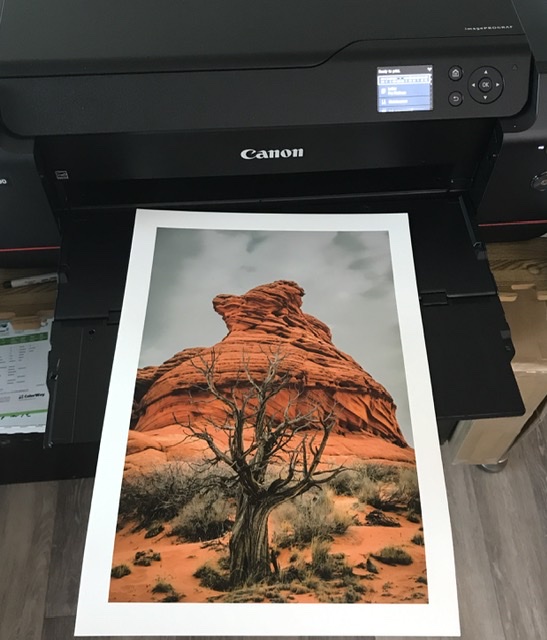 I will be opening my print store soon, check back often!
The Fine Art print is the pinnacle of photographic art. It is the physical product of a long process including the journey to the subject, the moment of the image capture, the processing of the data, and finally, the emergence of the paper from the printer.
Once my decision was made to present my work almost exclusively in this style, the search for a printer began. It was an easy decision to stay with the company I chose for my cameras and lenses, Canon. Their imagePROGRAF Pro-1000 printer paired with LuciaPRO pigment inks is a dream combo. I then began to test several papers to pair with the Pro-1000.
I have decided that my primary papers will be made by Canson. Bartya Photographique for big, bright glossy prints, and PrintMaKing Rag for non-coated, more painterly prints. And to present these works of art, I will be using Archival Methods Museum quality frames and mattes.
So, from pigment to paper, to frame and matte, my prints are Museum quality archival Giclee Fine Art Prints.
Here are some of the features of my framed prints:
•Prints are signed and numbered on the back, and on the front of the matte: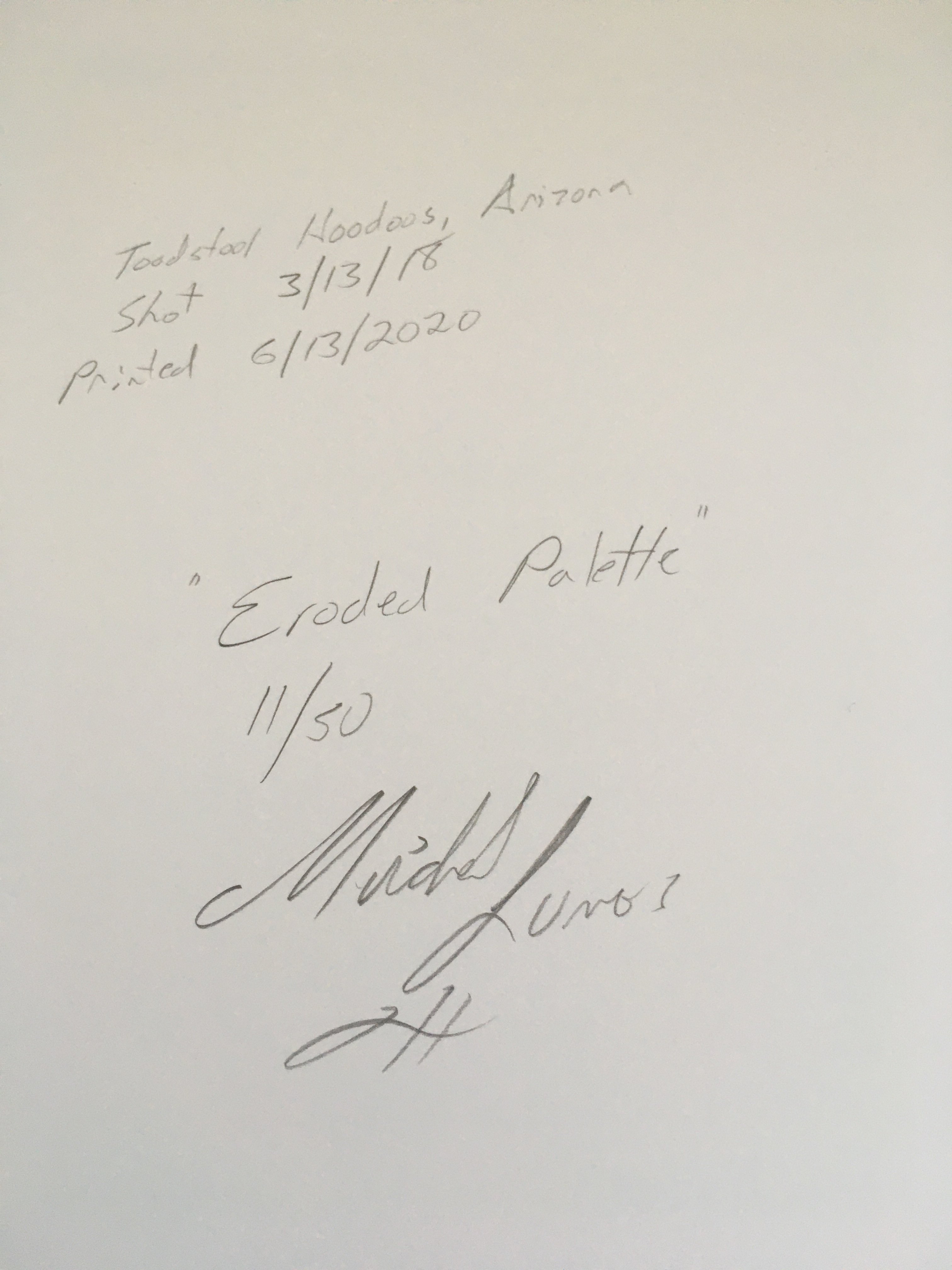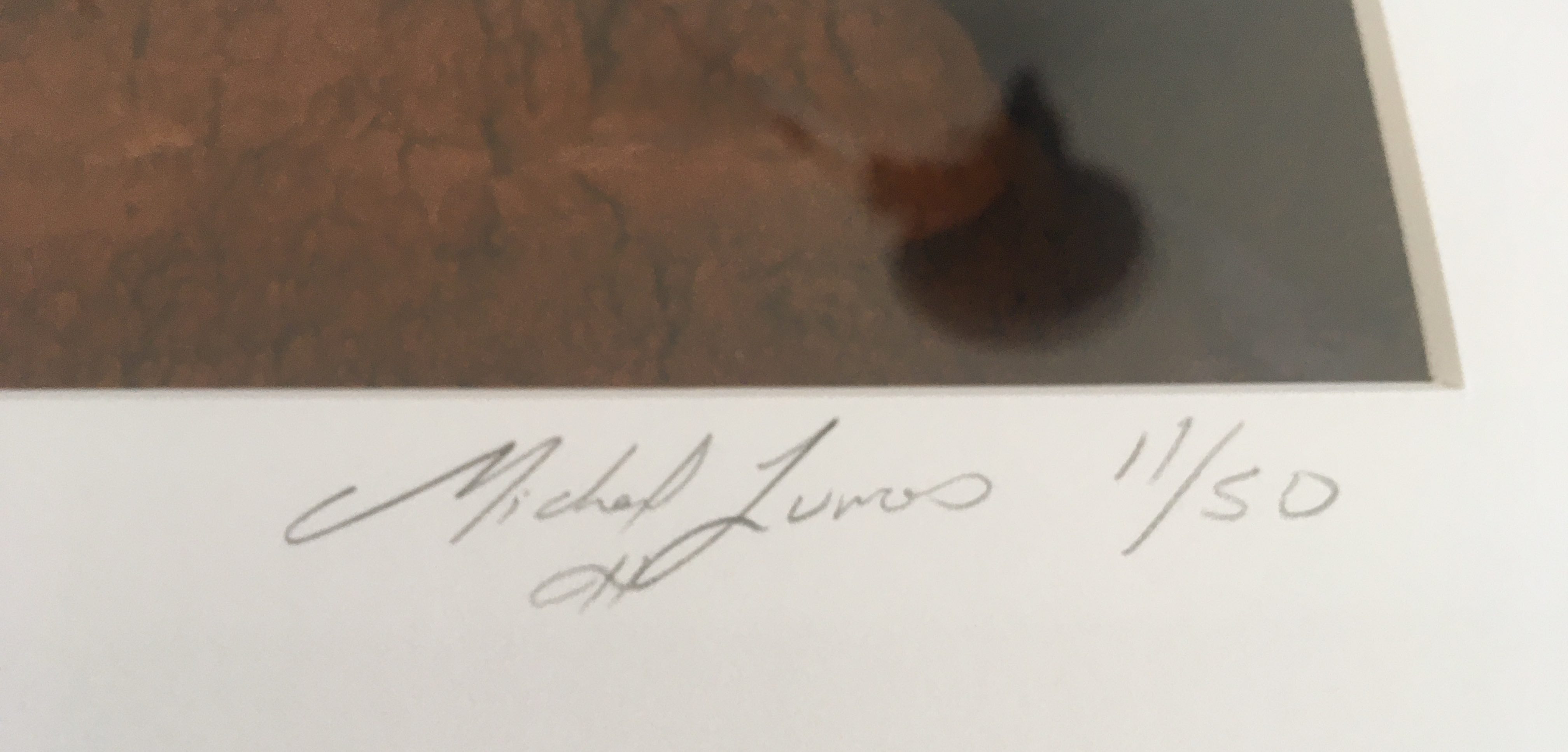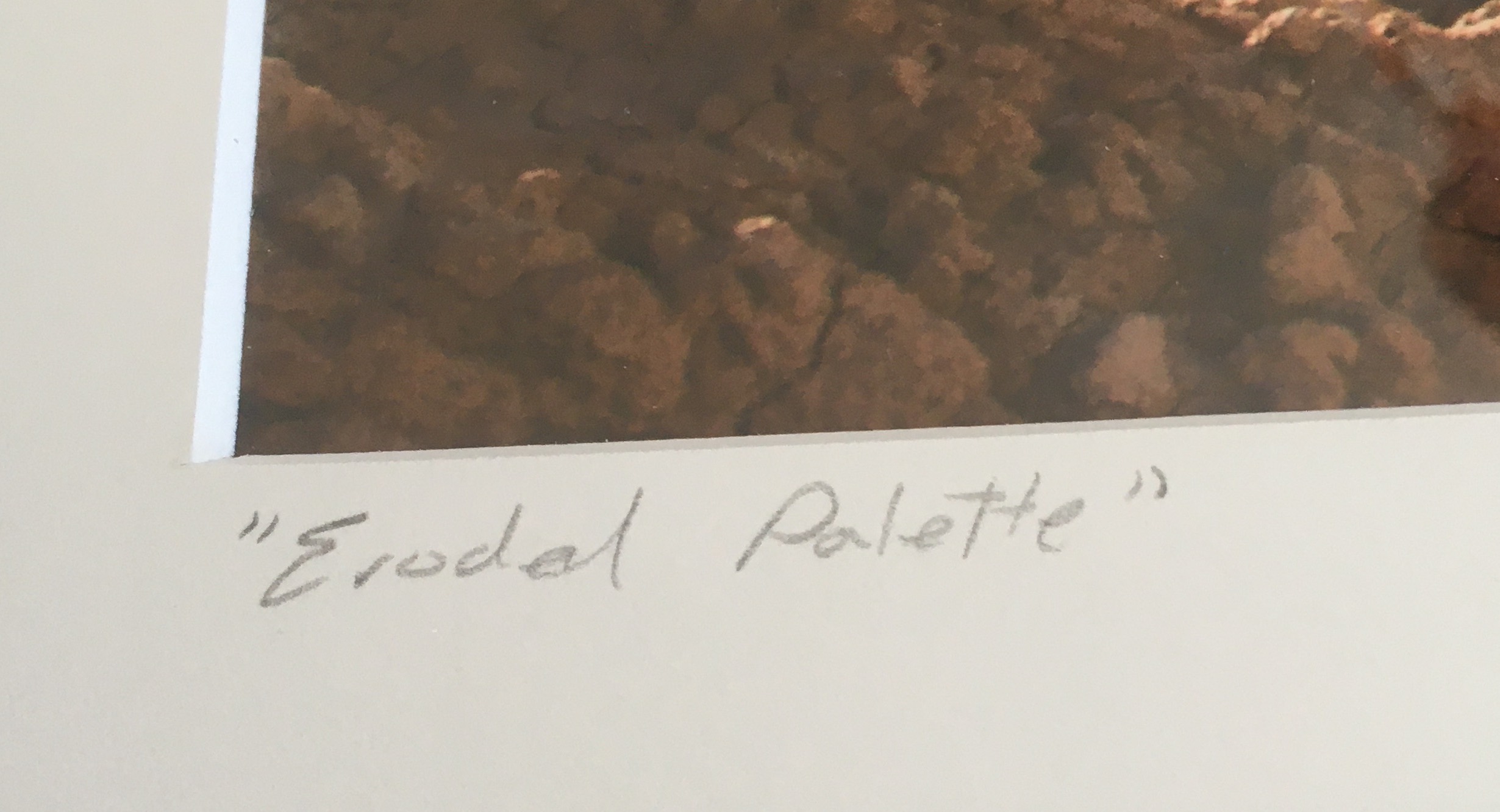 •Padded corners to protect your wall: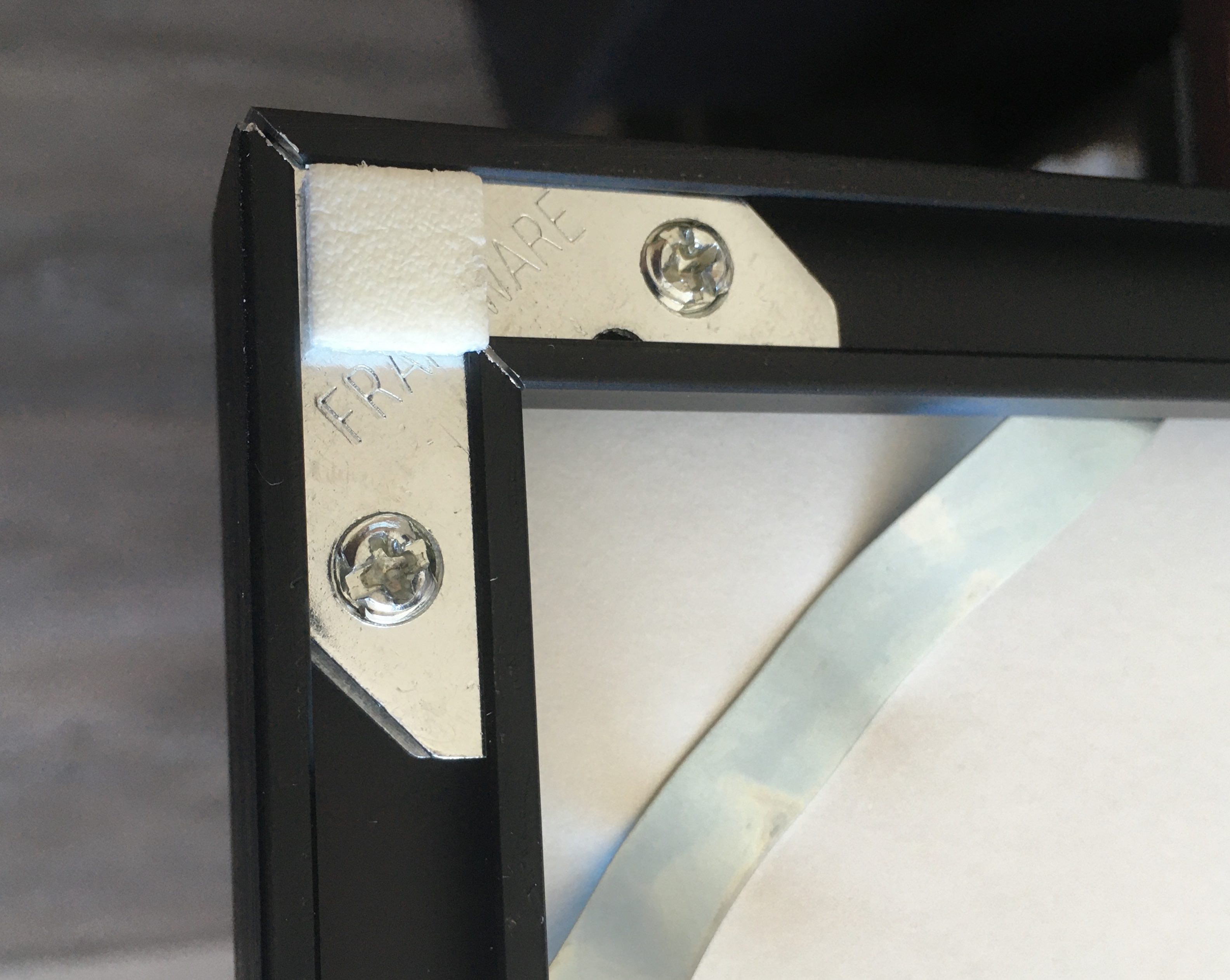 •Slide-in, closed frames. To keep your print secure!
•6 feet of hanging wire, and mounting hardware: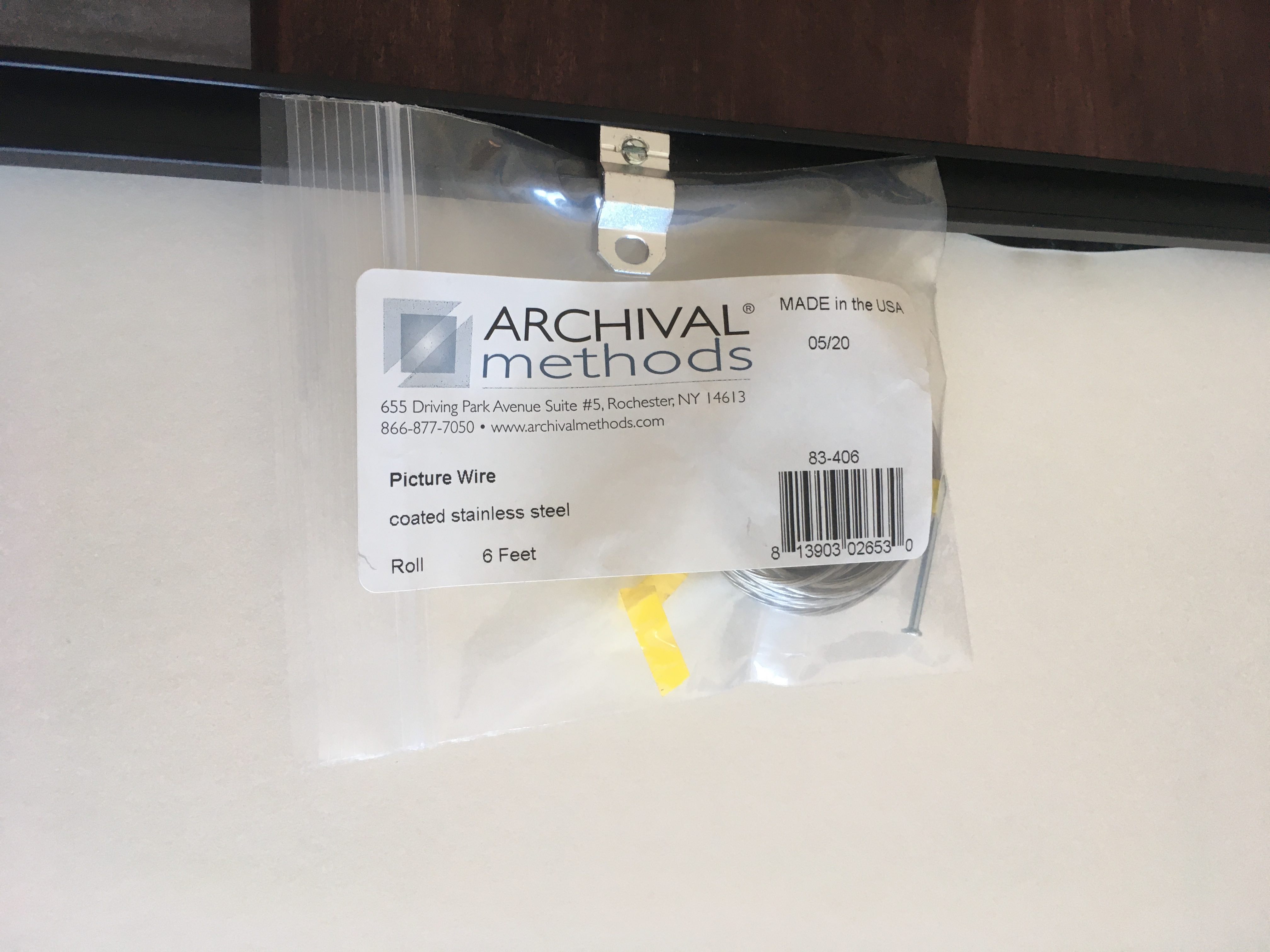 •Optix-uvf framing grade UV filtering Acrylite over the print to keep harmful UV radiation away from your print::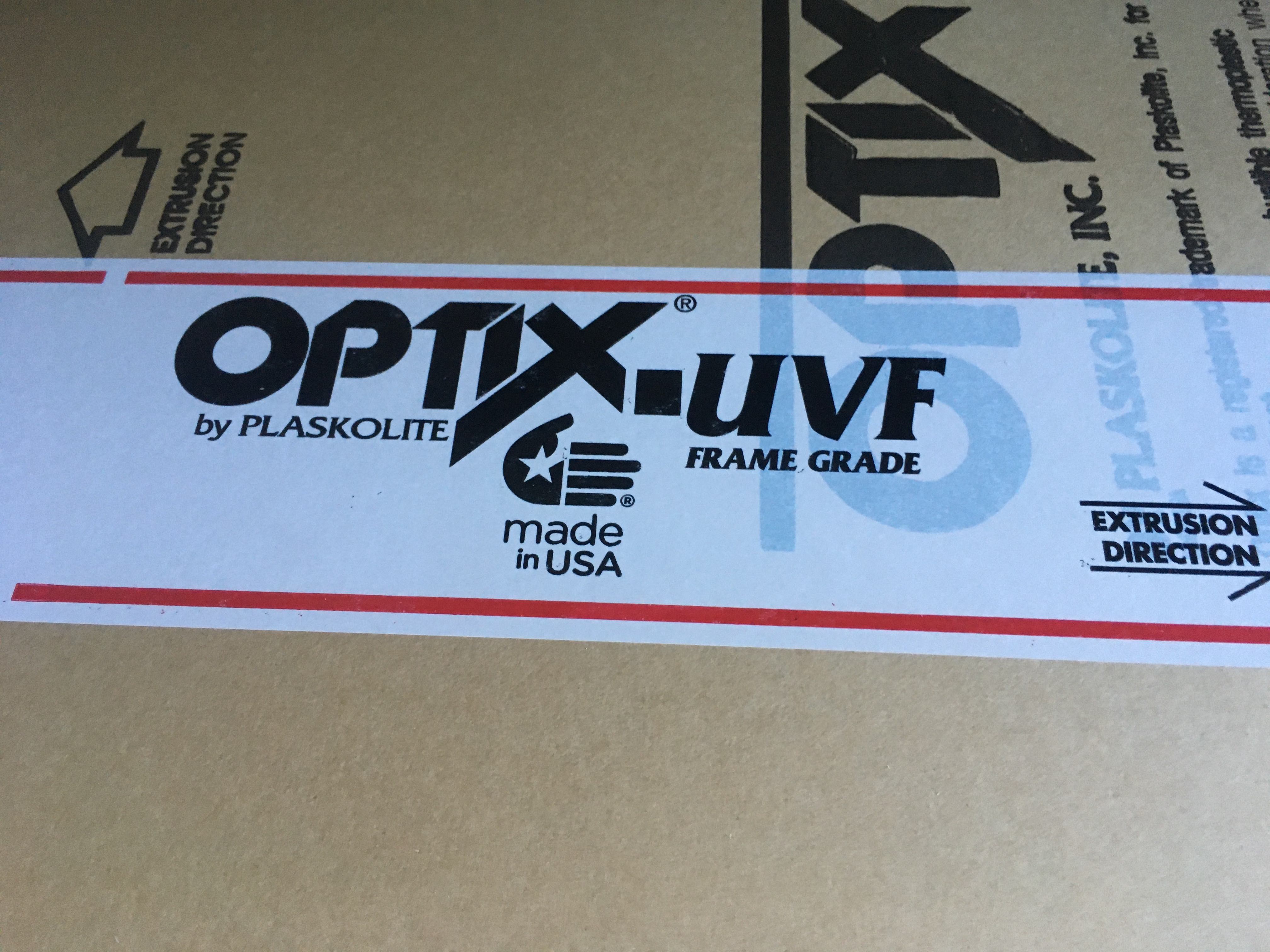 •Archival Methods acid-free matte and backing.