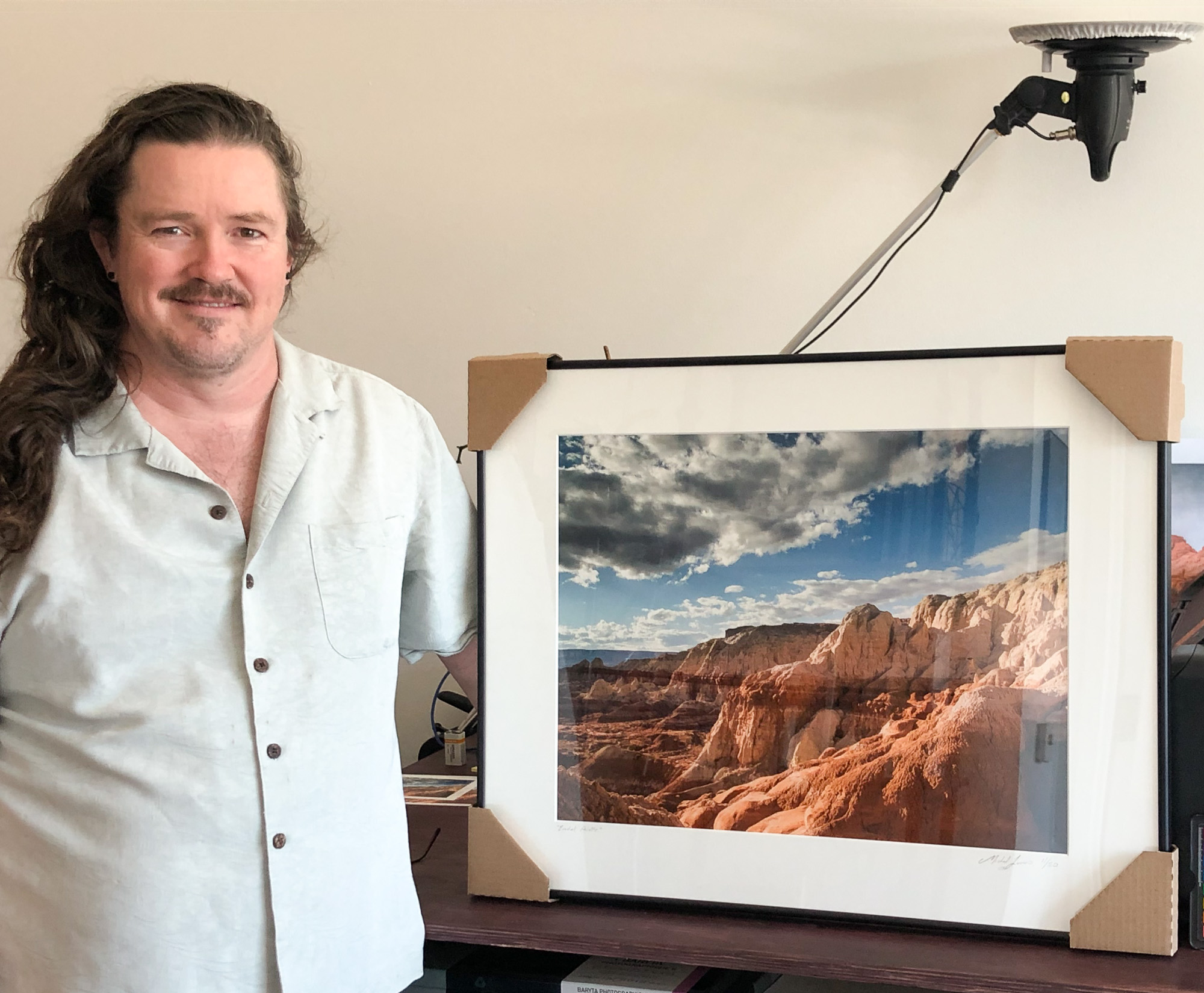 After a 3 month hiatus, I am printing. Between the Qarantine shutting down all of the art shows and events I was planning to attend, and the inability to get paper, I shut down the printer and concentrated on more important things. I did some documentation of the lockdown and quarantine, and worked my day job. Since receiving the last of my paper order, I have fired up the beast and dialed in a few prints.
Recently, my frame supplier has resumed shipping and production, and I now have frames coming in.
Seeing my first really big print framed and finished has been immensely satifying! The color and depth of the image is exactly what I envivisoned when I was out there in the desert shooting that day.
So, I present to you "Eroded Palette", a limited edition of 50 prints. Matted to 16"x21" in a simply elegant black metal frame sized 22"x28".